By Michelle Ries, Whitney Tucker, Fawn Pattison
North Carolina's 2019 Child Health Report Card, published jointly by the North Carolina Institute of Medicine and NC Child, gives the state high marks for children's health coverage, but also points out troubling trends in economic security, birth outcomes, and mental health. The rate of youth suicide in the state nearly doubled between 2006 and 2016. Suicide is now the second leading cause of death among youth ages 10-17 in North Carolina.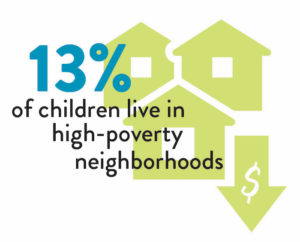 The 2019 North Carolina Child Health Report Card tracks key indicators of child health and well-being in four areas: Healthy Births, Access to Care, Secure Homes and Neighborhoods, and Health Risk Factors. The report provides data on such health concerns and risk factors as asthma, teen births, infant mortality, poverty, and child deaths.
Download the full report card and data sources here.
The Child Health Report Card also highlights the racial disparities in many children's health outcomes, including suicide.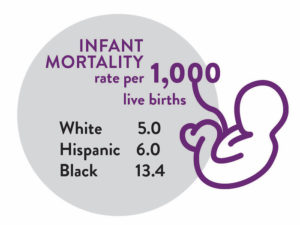 For example, African-American high school students in 2017 were twice as likely as white students to have attempted suicide in the past year, and were much less likely to receive treatment for depression. New data published last month in JAMA Pediatrics ranked North Carolina last among all U.S. states for children receiving needed mental health treatment. Nearly 3 out of 4 children in the state with a mental health diagnosis did not receive mental health treatment, according to the analysis.
The Child Health Report Card covers several recommendations to address youth suicide in North Carolina, including:
Reducing barriers to children and youth receiving the mental health care they need;
Making it harder for youth to get access to the means to harm themselves (e.g., safe storage of firearms and prescription drugs); and
Ensuring that caring adults in a child's life are trained to detect and address risk factors for dying by suicide. These adults include caregivers as well as school safety personnel such as nurses, social workers, and psychologists.
Summary of Grades
Despite continued struggles in many areas, the Report Card shows progress in breastfeeding, asthma, oral health, and teen births. Below is a summary of grades in this year's report:
A– Insurance Coverage
B– Environmental Health; Health Services Utilization & Immunization; Breastfeeding; Teen Births
C– Education; Oral Health; Preconception and Maternal Health & Support
D– Birth Outcomes; Child Abuse and Neglect; Healthy Eating and Active Living; Mental Health; Tobacco, Alcohol, and Substance Use; School Health
F– Housing and Economic Security
About the Report Card
For over 20 years, the North Carolina Child Health Report Card has monitored the health and safety of children and youth in our state. The report compiles the leading indicators of child health and safety to help policymakers, health professionals, the media, and concerned citizens track child health, identify emerging trends, and plan future investments. The report card presents data for the most current year available, usually 2017, and a comparison year, or benchmark, usually 2013.